OUR HISTORY
Nata da anni di passione e di tradizione famigliare.
Relying on considerable experience as a glazier in 1972 Leardini Peter founded a small artisan glassworks , destined to become , over the years, one of the most solid and productive of the Republic of San Marino : Titan Glass . Subsequently, the children Laura , Paul and Mark , animated by the same passion of his father and determined to follow in his footsteps , acquire the business by integrating the precious teachings , with their innovative ideas and their creativity.
Their contribution has made the company able to meet the diverse needs of a wide clientele ranging from industry professionals (architects , engineers, surveyors) to private individuals. The Titan Glass, in fact, produces doors ( hinged or sliding , and full of metal parts ) back kitchen, interior partitions , glass railings , mirrors, shower, cabinets , showcases , canopies , glass floors , and all that is glass furniture.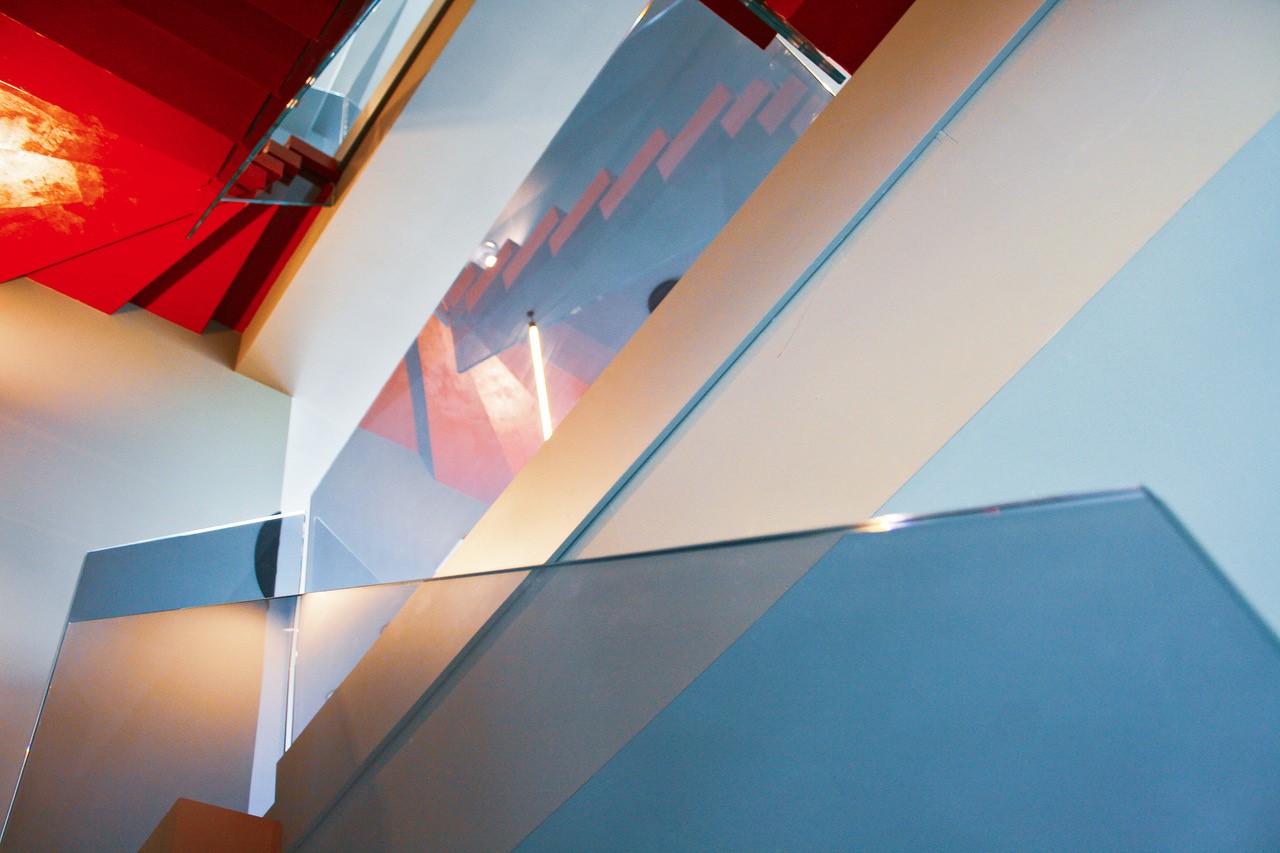 The constant attention paid to the quality of materials and finishes are his strong point : nothing is left to chance. It starts from the raw material and it will last through the different types of processes: cutting , polished edge , bevel , shaping , drilling, decoration ( completely done by hand ) , lacquering , layering , distemper , until you get to the installation . Every detail is carefully controlled to ensure a final safe and workmanlike manner . The result is always the result of a processing personalized , tailored , according to the needs of the customer.
LA NOSTRA PASSIONE
Dal 1972 ad oggi ci siamo specializzati in tantissimi settori della lavorazione del vetro, tra i nostri punti forza possiamo vantare:
PROGETTI COMMERCIALI COMMERCIALI
PROGETTAZIONE E REALIZZAZIONE DI OGGETTI DI DESIGN
DECORAZIONI DI ELEMENTI D'ARREDO
REALIZZAZIONE DI PARAPETTI, PAVIMENTAZIONI E SCALE IN VETRO
Ogni nostro progetto segue un particolare iter di produzione, il nostro personale esperto si occupa con maestria artigianale di tutti i processi.